Adult Book Club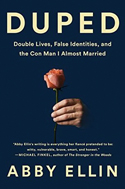 Our January 2020 book club read is "Duped: Double lives, false identities and the con man I almost married" by Abby Ellin. Abby Ellin was shocked to learn that her fiancé was leading a secret life. But as she soon discovered, the world is full of people who aren't what they seem.
From Abby Ellin's first date with the Commander, she was caught up in a whirlwind. Within six months he'd proposed, and they'd moved in together. But soon, his exotic stories of international espionage began to unravel. Finally, it all became clear: he was lying about who he was… more https://www.goodreads.com/book/duped

Our meeting this month is on January 22nd at 6:30 p.m. at the Library.
International Mystery Book Club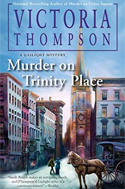 Our international mystery book club meets on the 3rd Monday of each month at 2:00 p.m. Members choose which books they want to read from our list of suggested titles, focusing on a different country or region each month.
Our January Mystery Book club will meet on January 20th, 2:00 p.m. at the Library
Our theme this month is: Victorian Era Mysteries
Featured book:  Murder on Trinity Place by Victoria Thompson
The devil's in the details when a man is found murdered near Trinity Church in the latest installment of the national bestselling Gaslight Mystery series…
The year of 1899 is drawing to a close. Frank and Sarah Malloy are getting ready to celebrate the New Year at Trinity Church when they notice Mr. Pritchard, a relative of their neighbor's behaving oddly and annoying the other revelers. Frank tries to convince Pritchard to return home with them, but the man refuses and Frank loses him in the crowd… more information at goodreads
Job Resources
The Southwest Library System has created the Southwest JOBS Emporium. This web page has links to job resources and skills training, plus tools for creating or polishing your resume. Visit the Southwest JOBS Emporium.
Cypress Resume is an online resume builder that lets you create professional-quality resumes in three quick and simple steps. (Library Card number needed to login.)
Learning Express is a free source for Career Preparation, College Admissions Test Prep, Skill-building Resources, GED Preparation, Adult Core Skills, and more. Enter your SWLS library's barcode as your user name and create a password to set up your account.
Reminiscing Kits for Seniors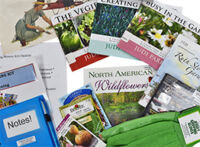 Reminiscing Kits for Senior have been developed for individuals with memory issues and their caregivers. We hope these kits stir memories and spark conversation. The kits include activities that can be done individually or with someone. The kits feature different themes relating to various topics. For example, farming, cooking and baking, birds, games, quilting, fishing, etc.
These kits are available at the Dodgeville Public Library and may be checked out for up to 4 weeks. Each kit provides a multi-sensory activity; visual, auditory, and tactile.
There is no charge for damaged or lost pieces. We are aware cognitively challenged people may get a little too zealous with activities and even may hide items. We do not want anyone to be afraid to check out or use the kits for fear something may be damaged or lost.
The Aging & Disability Resource Center, Iowa County Health Department and Dodgeville Public Library worked on developing the kits. CrestRidge Senior Living provided additional funding for the kits.
VideoEye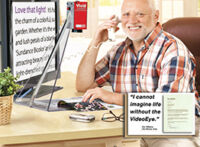 The Dodgeville Lions Club donated a VideoEye to the Library for vision impaired patrons. Located in the Local History room, the VideoEye is available for reading print materials, writing or doing handwork.
The VideoEye has several features that allow patrons to control the visual image.
• Reverse Image converts black on white text into white on black text to give increased contrast. This is especially helpful when reading.
• Color/BW turns color off. Helpful when reading colorful print.
• Focus Lock fixes the focus on the desired surface to help with writing.
• Full Range Autofocus focuses at any camera height by moving the camera arm up and down.
• PowerZoom fingertip control increases/decreases magnification continuously by pressing and holding
the button.
How does it work?
The arm unit is clamped to the reading table. Nearby, the television screen is connected to the arm. When both are turned on, the VideoEye magnifies and projects the image from the table top through the television screen. The VideoEye can also be moved over the patron's lap for handwork such as knitting.
Click here to see an example of how the VideoEye works.